Music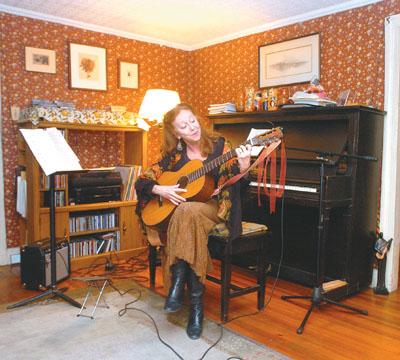 Margarita ("Mourka") started playing the piano at age six and performed in concerts and recitals until she was sixteen. She studied voice when moving to New York City in 1969. This early musical training gave Mourka the ability to later sing Russian high style, theatrical romantic ballads and gypsy songs with The Russian Folk Instruments Ensemble and other music groups.
She performed in venues such as The Plaza, the Harvard Club, and the World Yacht Cruises.   She also toured the university circuits in the tri-state area and has played her favorite venue, the Rosendale Café several times..
Most recently, Margarita has performed Klavdia Shuljenkos musical repertoire. Shuljenko was a popular singer in Russia from the 1920's to the 1960's and her theatrical style lends itself easily to Mourka's singing and performing style . With Shuljenko's music, Margarita transformed American venues to beautiful, turn of the century St. Petersburg salons and Moscow cafes.